Cornwall Fire & Rescue Service Newsdesk
Hotel Fire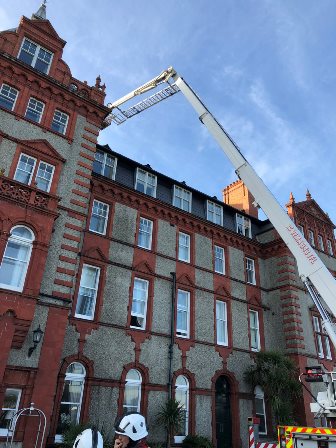 Headland Road, Newquay at 16/10/2018 15:35
Critical control received a 999 call stating smoke from the roof of the hotel. One pumping appliance and the aerial ladder platform from Newquay supported by additional appliances from Perranporth & St Columb.

The fire was in the chimney flue of the five storey building, measuring 70 metres by 70 metres. Chimney rods and a hose from the aerial ladder platform were used to extinguish the fire by 1835hrs.

During 2016/17 Cornwall firefighters tackled 155 chimney fires. Most chimney fires are preventable by having them swept regularly.
For further information and advice, visit our chimney fire web page through the link below.

Related item: http://bit.ly/2bYexuJ
Date Posted: 16/10/2018
Copyright Cornwall Council 2009